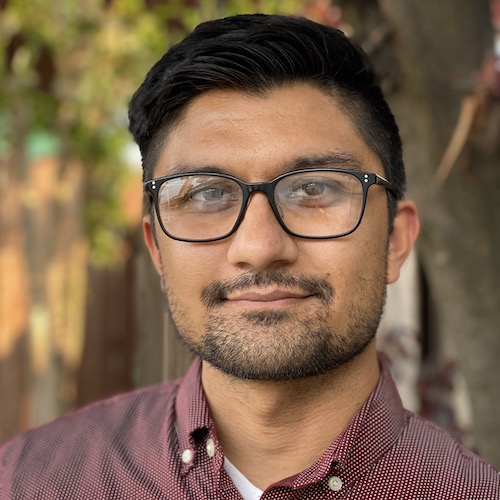 Sahil Sharma, PsyD
Part-time Faculty
ssharma@wi.edu
Pronouns: He/him/his
BA Psychology - University of California-Davis, 2013
PsyD Clinical Psychology - The Wright Institute, 2020
Dr. Sahil Sharma is a licensed clinical psychologist with a clinical focus in trauma, acculturation issues, the immigrant experience, and multicultural identity development. He received his PsyD from the Wright Institute and trained largely in community mental health and school-based settings, completing his pre-doctoral internship at Richmond Area Multi-Services (RAMS, Inc.) in San Francisco. Dr. Sharma has extensive experience in providing individual and couples' therapy to culturally diverse populations across the lifespan. Presently, he works in private practice where he offers a safe and supportive environment for clients to explore their personal histories and address their unique challenges. In his therapeutic approach, Dr. Sharma utilizes a relational psychodynamic lens, recognizing the profound influence of early childhood experiences, relationships, the impact of systemic context, and cultural identities on personality development, mental health, and well-being.
In addition to his clinical work, Dr. Sharma has been actively involved in teaching and supervising future mental health professionals. He serves as part-time core faculty at The Wright Institute Counseling Program and as adjunct faculty at The Wright Institute Clinical Program. Dr. Sharma's dedication to education extends to his role as a collaborative supervisor, providing guidance and support to practicum students at various field placements.
Dr. Sharma's research interests center around the impact of managed care on the therapist's countertransference. His doctoral dissertation explored this phenomenon through qualitative interviews with psychodynamically-oriented clinicians working within the parameters of managed care. This research contributes to a deeper understanding of the challenges and complexities that clinicians face in providing quality care within a managed care system.
In his personal life, Dr. Sharma enjoys walks in nature, eating and cooking elaborate meals and comfort food, and watching copious amounts of television on the couch with his wife and dog.
Professional Memberships
Northern California Society for Psychoanalytic Psychology (NCSPP)
American Psychological Association (APA)
     Division 39, Society for Psychoanalysis and Psychoanalytic Psychology
Asian American Psychological Association (AAPA)
     Division on South Asian Americans (DoSAA)