Bios for the 2023-2024 Counseling Program Student Mentors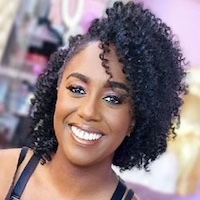 Hello! My name is Morgan and I'm a multidisciplinary artist, educator, and a current clinical trainee with Berkeley Youth Alternatives. I have a background in activism and play writing and my astrological big three are cancer moon, Virgo rising, and Leo sun.
Email: mbooker@wi.edu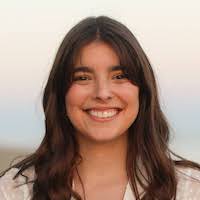 Hi! My name is Emily Cabral and I am a second year student in the daytime schedule at the Wright. I was originally born in the Netherlands although I spent the majority of my life growing up in the East Bay. This year I will be doing my practicum at California Pacific Medical Center in San Francisco, working in the hospital with an integrative psychotherapy team. I realized my dream of becoming a clinician when I was finishing my undergraduate studies in English. After looking back at all my essays over the course of my college experience, I realized that every essay I had ever written I used as a platform to write about mental health. I am an active coffee connoisseur, and enjoy spending time outside, journaling, and reading any book that pushes me towards self growth.
Email: ecabral@wi.edu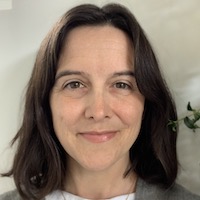 Hello! My name is Rachel Coen, and I am a second year daytime student at the Wright, doing my practicum at Archie Williams High School. I am originally from New York City, but now live in the East Bay with my husband and two kids. Before enrolling at the Wright, I was working as an attorney representing disabled clients in benefits cases. While the switch from law to psychotherapy may seem surprising, for me, it's a natural deepening of the work that has always given me joy: supporting clients. I'm also a big believer in the idea that to create a more just world, we have to work on both systemic and individual levels – psychotherapy can be a beautiful part of that. Post-degree, I hope to serve adults and teens, and I feel called to support LGBTQ+ folks. I'm happy to offer support around changing careers, becoming a student in midlife, and balancing academics, work, and parenting – or whatever else is on your mind. Also always delighted to talk about cats, cooking, and books. I look forward to meeting you!
Email: rcoen@wi.edu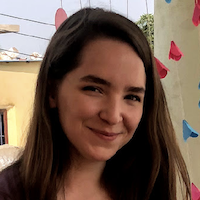 Hello! My name is Joanna Illing and I'm in my second year in the daytime schedule at the Wright Institute. I've thoroughly enjoyed my first year in the program and am looking forward to getting the chance to build community and share some of what I've learned with incoming first year students in my role as a mentor. I'm originally from South Carolina and have been living in San Francisco for the past nine years. My background is in software engineering/consulting and I've really enjoyed the switch to counseling because it has allowed me to build deeper relationships and use my full self in my work. I'll be doing my practicum with Bay Area Community Resources at a school site and am excited to be working with children, adolescents, and families. I'm interested in attachment theory, narrative therapy, and humanistic therapy, but hope to pull from many modalities in my future work. In my first year, I participated in the White Anti-Racism Group and the Neurodiversity Affinity Group at the Wright, and am looking forward to joining affinity groups next year as well. Outside of school, I enjoy watercoloring, playing the piano and cello, taking walks in San Francisco, visiting farmers' markets, and watching reality TV.
Email: jilling@wi.edu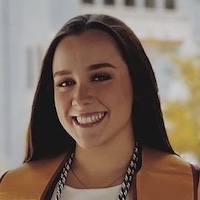 Hello everyone! My name is Jeannette Jeffrey and I am a second-year student at The Wright Institute as well as a first-generation college student. My clinical passion at the moment is working with children, and I will be doing my internship at Hively, a social services center for families and children in San Leandro and Pleasanton. They provide a lot more than just therapy services for families, kids, couples, and individuals, but that will be my bubble. I am from the Bay Area and have had a myriad of good and bad experiences with all different levels of therapeutic service providers, and these experiences as well as my history are what have inspired my desire to become a mental healthcare provider. I got my Bachelor of Science in Clinical/Counseling Psychology from Saint Mary's College of California, and I chose The Wright Institute because of its reputation for producing high-quality graduates as well as its mission to produce knowledgeable, proactive, aware, and driven providers back into society. Some of my interests are animals, food, and dancing. I have been working in a general practice veterinary hospital throughout much of my higher educational career and was a dancer at a ballet school in the bay for 12 years before going to college. I still try to find my way into the studio for drop-ins because nothing compares to that feeling. Please feel free to reach out if you have any questions for me or if you think I could be helpful support for you! I look forward to hopefully meeting you all.
Email: jjeffrey@wi.edu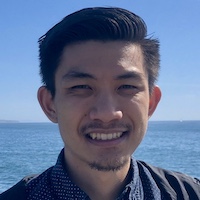 Hi everyone! Super excited to meet all of you! I'm Steven Kitajima, a second-year student in the daytime cohort. Born and raised in San Jose; bounced around California but eventually made my way back to the Bay Area. I identify as a cisgender man, Asian American, first-generation graduate student, second-generation immigrant, brother, uncle, and friend. I'm doing my practicum at Cumberland Elementary School, working with children from 1st to 5th grade. I decided to pursue a career in mental health because the stigma surrounding mental health, especially within the Asian community, hurts more than it helps individuals. I want to be a part of changing that narrative, and I'm glad you are all here to help change it with me! When I have free time, you can find me riding my motorcycle, rock climbing (indoors, let's climb together!), building Legos, watching anime, meowing or dancing at music events!
Email: skitajima@wi.edu
Pronouns: he/they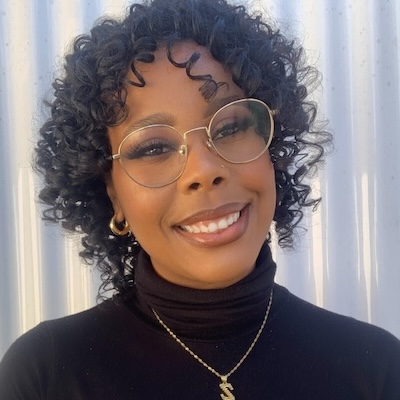 Hey everyone! My name is Zha Maloy and I am a second-year in the weekend program at the Wright. I am originally from Los Angeles, CA and moved to the Bay Area in 2013 for undergraduate at UC Berkeley (Go Bears!) then decided to never leave. I hold the Bay Area and its communities near and dear to my heart since I have developed my adulthood here. I have always been driven to the mental health field, in regards to understanding lower income communities that face challenges and continuous systematic oppression. I value representation in the field and this program has helped me understand the importance of joining with clients in the therapeutic relationship. Post-degree, I hope to continue my education in a doctoral program to further evaluate racial disparities amongst African American families in the mental health space. This year I will be doing my practicum at an addiction treatment center at The New Bridge Foundation in their Duration of Long-Term Residential Rehab (START). I strongly believe in relationships, so in my free time I enjoy spending time with my close friends who are like family. This involves brunch in San Francisco, museums, re-watching favorite romantic comedies and Book Club. I also love to cook and bake!
Email: zmaloy@wi.edu
Pronouns: she/her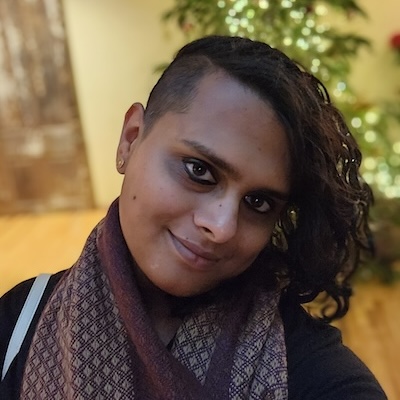 Hi hi! I'm Ada Musafir and I'm a second year student in the daytime schedule. I'm from India, from where I emigrated to the USA in 2014. I lived in New York for a little over a year and then moved to the Bay Area, and have been here since. I'll be doing my practicum at Bay Area Community Resources, where I'll be working as a school counselor. Prior to joining the Wright, I worked in the tech industry for close to a decade. During this time, I became aware of the inequitable treatment and suffering of a large class of social media tech workers, the majority of whom are BIPOC and economically marginalized, and engaged in labor organization on their behalf. This experience inspired me to switch careers to the counseling field, and now I hope to be able to use my life experience to help immigrants, queer and trans folks, neurodivergent and disabled folks, and others who share my identities. Outside of school and work, I love cross stitch, writing fiction, reading, and puttering around in the kitchen. I'm excited to connect with you, whether you are looking for help, reassurance, or just a bit of friendly banter.
Email: amusafir@wi.edu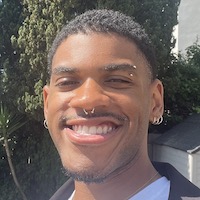 Hey y'all! My name is Myles McAroy. I'm a second-year daytime student at The Wright. A huge reason for my passion and motivation in wanting to become a clinician is influenced from my own personal experiences in the past. Born and raised in the Bay Area, I've always been curious about and eternally grateful to be around different people in areas that are culturally diverse and enriching. At the same time, when around so many different people I've often struggled with identity and my place in the world. As a Black, queer, nonbinary person, I'm very interested in addressing how people living with multiple, intersecting identities are impacted by society and how it contributes to mental health.
During practicum, I'll be placed and training at Queer Lifespace (QLS), a low-fee, sliding-scale nonprofit counseling agency located in San Francisco whose services are heavily centered on providing affirming and supporting services to the LGBTQ+ community in the Bay Area. Outside of school or practicum, you can find me doing several different activities of mine that I like such as — playing video games, hanging out with my two dogs, Chase and Kayla, at home, listening to music, journaling, or watching anime — just to name a few. As I continue to grow professionally and personally, and learn more about myself and others — I hope to be inspired and discover new callings for my ongoing journey as a clinician in our world. Looking forward to connecting with all of you!
Email: mmcaroy@wi.edu
Pronouns: he/him/his; them/them/their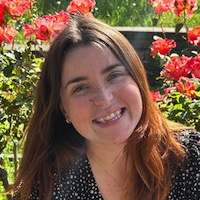 Hi friends! My name is Bri Owens (she/they) and I'm a second year daytime student here at The Wright. I am so excited to offer support to you all as a student mentor over the next year. I am originally from Oregon, and grew up living all over the state. I moved to Oakland 6 years ago and have loved finding my home within the Bay Area. This year I will be doing my practicum at Alameda Family Services in their school based program working with both elementary and high school students. I am excited to be able to provide care to students directly on campus and to lead expressive arts therapy groups to utilize my love of creative arts and its power as a therapeutic intervention. I formerly worked as a professional theater artist and hope to bring my skills and resources from that work into my practice after graduation. My goal is to provide trauma-informed care to individuals with experiences of childhood trauma, abuse and neglect through a psychodynamic relational framework. In my free time, you'll find me listening to Taylor Swift, playing with my dog Oso or starting up another craft project before I've finished my last one.
Email: bowens@wi.edu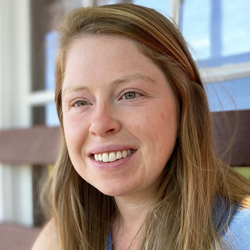 Hello! I'm Jenny Raterman, a second-year student in the weekend program here at the Wright Institute. I'm a former academic and high school English teacher with a passion for addressing our youth mental health crisis. This fall, I will be beginning my practicum with SFUSD's Student Intervention Team, working at Raoul Wallenberg High School. I'm originally from Ohio and also lived in New Jersey and Pennsylvania before settling in California five years ago. Beyond work and school, I enjoy reading memoirs, running hills, and making all kinds of weird crafts. I'm so excited to support and connect with new members of the Wright community!
Email: jraterman@wi.edu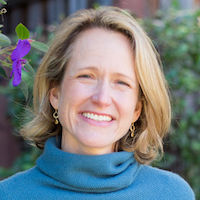 Hi everyone! My name is Virginia Watkins and I'm a second-year, daytime student at the Wright Institute, originally from Charlotte, NC. I'm an intuitive eating coach, the mom of two teenage boys, and married. This year I'm completing my practicum at Bay Area Community Resources at a school site. I was called to the work of therapy because of my desire to support the growth of individuals and families. When I'm not being a student, I enjoy spending time with my family and good friends, taking hikes with my dog, exploring my creativity through cooking and visual arts, leading a small group at my church, and practicing Iyengar yoga.
Email: vwatkins@wi.edu