Alumni Profiles
Graduates of the Wright Institute's Master of Arts in Counseling Psychology program often become licensed as Marriage and Family Therapists and/or Licensed Professional Clinical Counselors. Graduates provide counseling to individuals, couples, families, and children. In settings such as community agencies, schools, hospitals, jails, and in private practice, graduates work with diverse ethnic, racial, and socioeconomic populations to support resiliency, recovery, and social justice. They make important contributions to some of our most pressing social problems by aiding uninsured and underserved populations. Wright Institute graduates also fulfill their professional goals through teaching, writing, supervising, administration, and program leadership and evaluation.

Hazel Zetino, MA '16 is a Marriage and Family Therapy Intern. Hazel helped pilot the Masters Mentoring Program her second year in the Counseling program, and is still currently mentoring students. Her passion is working with at-risk youth and their families. Hazel currently works at a nonprofit agency called Lincoln in Oakland, CA. She is working in the Multi-Dimensional Family Therapy program. In her employment, she works with youth on probation who have a dual-diagnosis, commonly with substance abuse. Additionally, she does family therapy with youth and their parents and other important figures in their lives. She works closely with probation officers and a family advocate who helps in case management work. Hazel is currently supervised and gaining her hours for licensure.
During her practicum year, she received her trainee hours at Union City Youth and Family Services. At this agency, she provided school based counseling services at a traditional high school and an independent studies school. Additionally, she worked with youth on probation, and aided in facilitating an acculturation support school for middle school students that recently immigrated to the United States from Central America. It was her clinical experience at this agency that confirmed her passion in working with at risk youth and helping to empower them to have a more positive quality of life.
"The Wright Institute has been such a great graduate experience for me. I remember looking for a school that provided an open mind and conversation towards diversity. A commitment to a social justice and recovery oriented model, and hands on training for clinical practice. I was able to find all of those components at The Wright. Being one the youngest students in my cohort, I can say that I felt supported and was able to gain so much knowledge from my peers. I was able to share my own knowledge as well. I am grateful for such a phenomenal education, support towards finding employment post-grad, and continuing support in navigating the licensing process."
Dylan Kersh-Oliva, MEd, MA '15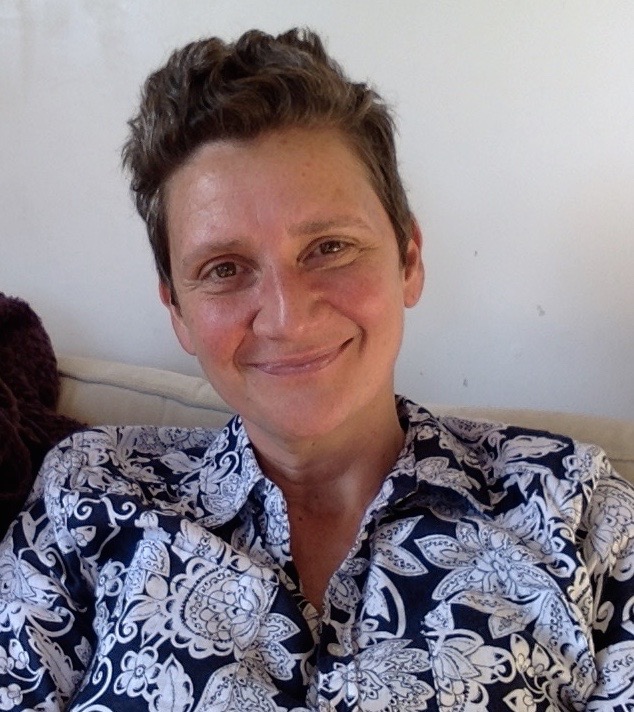 Lydia Adkins, MA '15, a Marriage and Family Therapy Registered Intern, works at UCSF Benioff Children's Hospital Oakland offering psychotherapeutic services to children and families. Lydia's area of specialization is in infancy and early childhood, and she works with birth, adoptive, and foster parents as well as small children to address a range of developmental, social-emotional, behavioral, and relationship challenges. Prior to completing the graduate program in marriage and family therapy at the Wright Institute, Lydia earned a Master's degree in Infant Mental Health at Mills College in Oakland. She is dedicated to meeting the mental health needs of vulnerable infants, small children, and families in Oakland and the greater Bay Area. After graduating from the Wright Institute, Lydia became a teaching assistant for the program's Multicultural and Awareness Seminar.
"MAS was a core component of the excellent, clinically-focused academic training I received at the Wright Institute. My cohort members and I underwent a transformative process together in which we learned emotionally as well as intellectually what it means to integrate cultural awareness into clinical work. I am tremendously honored to be able to support this process for other cohorts in my role as Teaching Assistant and I apply what I continue to learn from this experience daily in my clinical work with multicultural children and families."
Veronica Cruz-Martinez, MA '15 is a Marriage and Family Therapist Registered Intern at Alum Rock Counseling Center in San Jose, working as Team Lead for the Crisis Program providing counseling to children, adolescents, and their families. Veronica provides short-term as well as long-term therapeutic services in both Spanish and English to those at highest risk of becoming involved in the Juvenile Justice system. Services are provided in the community, in the homes, and at the schools of Veronica's client's. Veronica also provides crisis intervention services through the 24/7 mobile crisis line at Alum Rock Counseling center that serves Santa Clara County's youth ages 6-21.
Veronica spent her traineeship at Alum Rock Counseling Center and was offered a full-time paid position while still attending the Wright Institute. Additionally, Veronica has earned the title of a Bi-Lingual therapist and is happy to serve clients in both English and Spanish. It was a lifelong goal brought to life for Veronica to master a second language, and in doing so she has been able to better serve her clients and her community by providing accessible and culturally sensitive care in two languages. In some of Veronica's spare time, she volunteers for the Gay, Lesbian, Bisexual, and Transgender National Hotline as a telephone operator for those who are in distress, need resources, or need someone to talk to.
"I always knew growing up that I wanted to work with youth and it was during my early years in college that I came across working with a population that will forever have my heart. I began working with "troubled youth" in a group home setting and completely fell in love with the population, despite the difficult times, they brought me a new perspective on life and taught me how to guide our youth who struggle with coming from broken homes and difficult backgrounds. I quickly found out though, that I could make more of a difference with a higher education. I did not know much about the Wright Institute before applying and getting in but to say it far exceeded any expectations that I had is an understatement. The constant guidance and push to become the best version of myself that I could be was something I had never experienced. The Wright has truly shaped me to be a better person, a more caring human, and someone who will continue to support others."

Beth Greivel, MEd, MA '15, is a Marriage and Family Therapist Intern and Professional Clinical Counselor Intern at The Psychotherapy Institute (TPI) in Berkeley, supervised by Nancy Ulmer, LCSW. At TPI, Beth provides sliding-scale, long-term, psychodynamic therapy to individuals and couples. Additionally, Beth counsels adolescents at Oakland College Track through a partnership with TPI. Beth has completed an externship in Emotionally-Focused Therapy, as well as a Couples Core Training in Accelerated Experiential Dynamic Psychotherapy.
Beth spent her traineeship at APPLE FamilyWorks in Marin, specializing in working with attachment therapy between parents and children, as well as providing psychodynamic therapy to individuals and couples.
In 2014, Beth spearheaded efforts in effecting CAMFT's statement to denounce conversion therapy, otherwise known as sexual orientation change efforts. Beth has also served on the Boards of the Gay, Lesbian, Bisexual and Transgender National Help Center and Gaylesta, the Psychotherapist Association for Gender and Sexual Diversity. Beth currently serves as a member of CAMFT's state-wide Intern Committee, and on the Advocacy Committee at Gaylesta.
"I looked at several schools when I researched earning my Master's in Counseling Psychology. In that research, I spoke with numerous licensed psychotherapists, asking them their overall impressions of recent graduates and the graduates' readiness to enter the field. The Wright Institute came up repeatedly as a school with an excellent reputation. That reputation includes having knowledgable, research-enlightened instructors, an environment that embraces diversity in all of its forms, and graduates who emerge with a solid understanding of the foundations of therapy and themselves. Post-graduate, I believe The Wright's reputation holds true. I am proud of the education I received, and proud to claim my fellow graduates."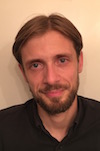 Kristian Kemtrup, PhD, MA, '15 is currently a Marriage and Family Therapy Intern at Marina Counseling Center in San Francisco, where he provides psychotherapy to individual adults, couples, and children, and he is also currently enrolled in a two year psychoanalytic psychotherapy program at the San Francisco Center for Psychoanalysis.
While attending the Wright Institute, Kristian also completed a yearlong practicum at The Pacific Center for Human Growth where he worked with adults and teens in the LGBTQ community. He has also been an adjunct lecturer in the philosophy department at San Francisco State University since 2007 and obtained his PhD in Philosophy from The Graduate Center of The City University of New York in 2011.
"I absolutely loved my time at the Wright Institute. In my opinion, the clinical education at The Wright is the best in the Bay Area. The professors make sure you know the essential fundamentals that all therapists need to know, but they also help you you grow to become the best version of the therapist that it is in you to become. Moreover, my classmates and and I shared emotionally intense, intellectually rich, and often fun experiences together in class, and they remain my dear friends and valued colleagues."
Jeri Mares, MA '15, is a Marriage and Family Therapy Registered Intern working with couples, families, and individuals across the age spectrum in a private practice setting in the Tri-Valley. Jeri provides short-term and long-term psychotherapy using an integrative approach that blends a psychodynamic lens with various empirically supported treatment modalities. In addition to the comprehensive training received in the Wright Institute's two year program, Jeri has advanced training in grief and loss counseling, suicide bereavement, and LGBTQ Affirmative Psychotherapy.
Jeri spent her traineeship at Fremont Youth and Family Services providing school-based therapy to school-aged children, and outpatient therapy services to families, adolescents, and youth identified as at-risk/at-promise by the juvenile justice system. She continues to work with a diverse client base with a variety of presenting concerns in her internship. Additionally, Jeri is a survivor outreach coordinator for the American Foundation for Suicide Prevention and has ten years of experience working with suicide loss survivors, and co-facilitating support groups, conferences, and workshops. Post-graduation, Jeri joined the Wright Institute's admissions department serving as an outreach and admissions advisor, and is a mentor in the Master's Peer Mentoring program.
"I always knew that I wanted to be in a helping profession, and when I began the process of researching graduate schools in the SF Bay Area as a busy career-changer, I knew that I wanted to learn in an environment that valued diversity, promoted social justice, taught from a well-developed and progressive curriculum, and that offered a cohort model with opportunities for ample peer to peer learning. The Wright Institute was the overwhelming favorite during my selection process, and proved to meet my initial criteria and more. I left the program a well-equipped, confident, and grounded clinician. I feel honored that I have an opportunity to remain a part of the Wright community post-graduation."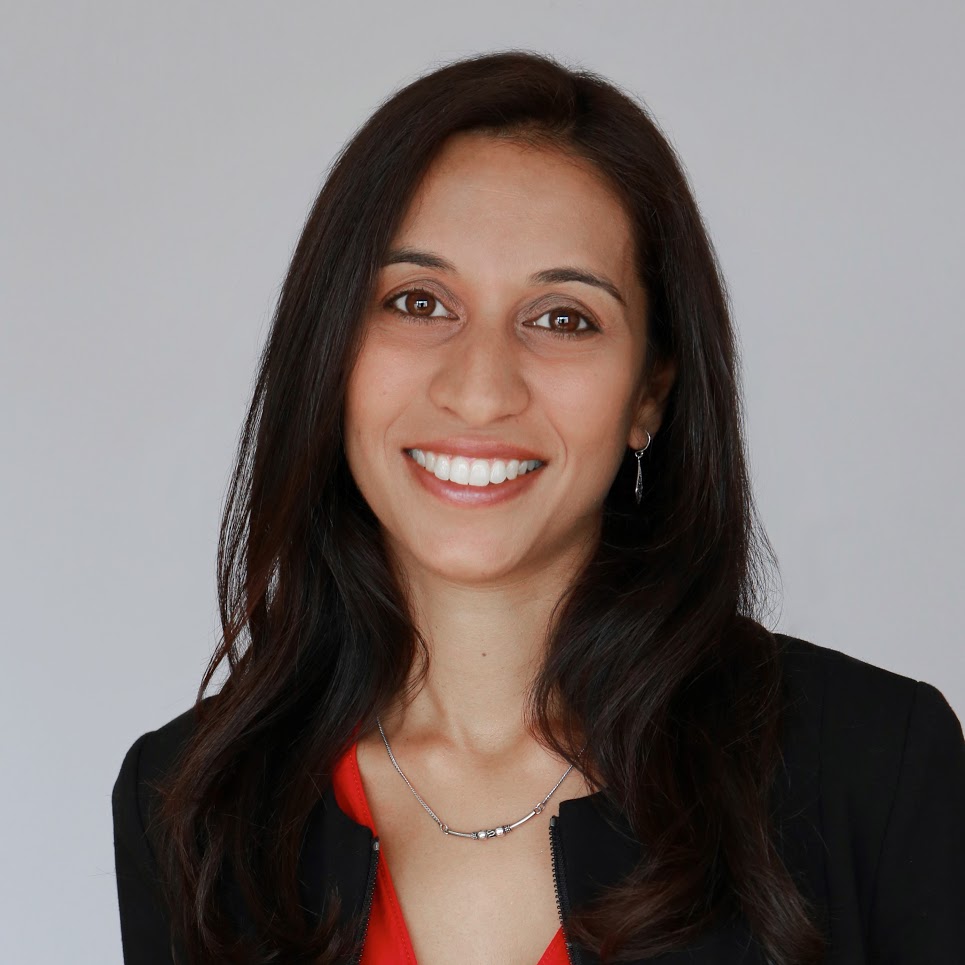 Monika Parikh, MA, MPA '15, is the Founder and Executive Director of the San Francisco Bay Area-based Partnerships for Trauma Recovery, a nonprofit organization that provides psychological and psychosocial support for international survivors of human rights abuses. Combining her experience in human rights and international development with clinical training in trauma-informed psychotherapy, Ms. Parikh launched Partnerships for Trauma Recovery in 2015.
Her professional career includes human rights program development with on-the-ground work in South Asia, West Africa and Latin America, as well as psychosocial care and community organizing with refugees and immigrants in the United States. As the Director of Partnerships for Free the Slaves, Ms. Parikh led the development of the organization's global partnerships program. She has also conducted policy research and advocacy on a variety of human rights issues including armed conflict, United States foreign policy, modern slavery and multinational financial institution accountability, for organizations such as the Rockefeller Foundation, the Center for International Policy and Humanity United.
Prior to joining the nonprofit sector, she worked in management consulting and investment banking in New York City. She holds an MA in public and international affairs from the Woodrow Wilson School at Princeton University, a second MA from the Wright Institute, and a BA in finance from the Wharton School of Business at the University of Pennsylvania. She speaks Gujarati and Spanish.
"What I appreciated most about the Wright Institute is its genuine commitment to social justice and multiculturalism, as well as its attention to trauma-informed care. Whereas issues of diversity and oppression can sometimes remain peripheral to academic curricula, the Wright recognizes the essential role that these play in the therapy room, as well as in our communities. And, recognizing that trauma affects individual, family and societal well being, and informs how one should approach clinical work with survivors of trauma - I was tremendously grateful to my professors for teaching us to develop a trauma-informed lens.
At a time when our society is increasingly divided, and violence is prevalent in private and public spaces throughout the world, the Wright is leading the way in attending to the often unspoken suffering and oppression that so many carry with them. This awareness informs my actions on a daily basis, informing the way that our clinical work is approached, and the way that our organization seeks to promote emotional well being in our society."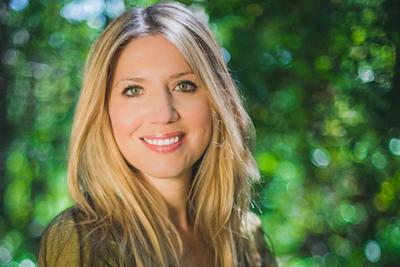 Paige Pires de Almeida, MA '15 is a Marriage and Family Therapy Registered Intern committed to the therapeutic journey with individuals, couples and families as a collaborative process. Using an integrative approach, Paige pulls from multiple orientations including attachment theory, EMDR, dialectical behavior therapy, cognitive-behavioral therapy, mindfulness techniques, motivational interviewing, control mastery theory, and modern psychodynamic theory. Paige enjoys working with people across the lifecycle, particularly teens and young adults.
Paige has a Master's degree in Counseling Psychology from the Wright Institute in Berkeley, California, and a Law (LLB Hons) degree from the University of Manchester in the United Kingdom. Her traineeship and first year internship were completed at Family Service Agency of Marin. In addition to graduate school, Paige has extended clinical training and experience in Dialectical Behavioral Therapy (DBT), a form of therapy that combines cognitive-behavioral therapy (CBT) with Eastern meditation practices, and co-facilitates a DBT skills training group for teens at the Petaluma Counseling Center. She has completed Level 1 and Level 2 training in Eye Movement Desensitization and Reprocessing (EMDR), an integrative psychotherapy approach that has been extensively researched and proven effective for the treatment of trauma. Paige is currently in private practice at the Bay Area Trauma Treatment Center in Marin County, and the Petaluma Counseling Center in Petaluma, CA.
"In addition to providing a solid academic foundation, I left the The Wright Institute with a sense of joining a vibrant community of progressive clinicians. Through its emphasis on social justice, resiliency and recovery approached through evidence-based research by the faculty, and a cohort model enabling closeness and connection to classmates, the Wright has created a rewarding, growthful environment. I'm so glad I chose this program in my first step towards becoming a psychotherapist."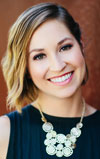 Amy Buechler, MA '14 is a Marriage and Family Therapy Registered Intern working in private practice in San Francisco and as an Outreach Associate at Well Clinic. In tandem with opening her private practice internship, Amy secured a position at Y Combinator, where she works alongside the world's best technologists and entrepreneurs to manage an investment portfolio valued at $80 billion. Part of Amy's role at YC is to provide emotional and leadership support to the founders of the 1,000+ companies YC has funded via executive coaching, office hours, and workshops.
Amy's ultimate goal is to effect social change by bringing the voices and perspectives of underresourced and misrepresented people to those in positions of power. Instilling compassion, empathy, and introspection in the power brokers responsible for setting the culture of workplaces that employ thousands of people worldwide is a direct result of the social justice-focused education she received at the Wright.
"Community, community, community. One of the most impactful aspects of my education at the Wright Institute was in experiencing the richness of their community. The cohort model taught me - through felt experience - the critically important lesson that not everyone experiences life the way I do. As a small, rich, diverse, and vibrant community, we rose and fell together yet managed to stay connected to each other throughout. I made friends and colleagues that I feel bonded to for life, and I carry the lessons they taught me about how I relate to others, and how they relate to me, into every client session I have."
Katherine Tarnoff, LMFT, MA '12, is a Marriage and Family Therapy Intern at Bay Area Community Resources (BACR) where she offers bilingual, school-based individual, family, and group counseling for children and families. She also provides case management, conflict/crisis mediation, and social service advocacy for her clients. Her work involves collaborations with school staff, as well as outside agencies and facilitators. She has been awarded grants to create a holiday gift drive and build a community garden at the school. Alongside a team of Wright professors, Katherine also teaches the multicultural awareness and sensitivity course to masters-level students.
Katherine won an achievement award for Clinician of the Year in 2013 through BACR. She has completed her 3,000 hours and is currently studying for the MFT licensing exam. Her particular areas of professional interest include restorative justice, trauma-informed care for children, and narrative therapy.
Katherine transitioned from various roles in marketing and advertising prior to beginning her studies at the Wright Institute.
"The education at the Wright Institute has given me the opportunity to have a leg up in the field with the skills gained during the program. The staff has been a tremendously supportive help toward meeting my professional goals and providing a first rate reputation in the field, which has helped immensely in starting my career."
Michelle Sicula, JD, LMFT, MA '11
Angela Porter, LMFT, CATC, CMT, MA '11
Tara Cryderman, Psy.D., MA, '11, is a Marriage and Family Therapy registered intern, currently serving as Assistant Director of Integrated Health Services at Saint John's Program for Real Change in Sacramento, California. She administers psychosocial assessments; develops treatment plans; provides individual, couple, and family therapy to homeless women and their children in residential and outpatient settings; and she assists in managing and supervising mental health clinic interns. Tara also provides crisis intervention and assessment as an on-duty clinician.
Tara is an adjunct professor in the Wright Institute's Counseling Psychology program. She has taught courses in Research Based Practice and Family Therapy.
She completed her post-graduate clinical internship at Saint John's Program, and her practicum at Crisis Support Services of Alameda County. For three years, Tara was a group facilitator at Girls Incorporated of Alameda County where she developed intentional and compensatory curriculum for after-school programming to adolescent girls, and she offered families and community members ESL classes and health events.
"Attending The Wright Institute and gaining my foundational education in the Counseling program set me up for success working in community mental health. The emphasis on competent, compassionate, and empirically based treatment has had a lasting impression on me, and I continue to work by those values today."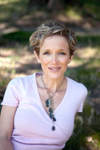 Polly Ely, MA, '11 Polly's orientation and training are rooted in Accelerated Experiential Dynamic Psychotherapy (AEDP), a somatically focused, attachment-based practice. She is also extensively trained in "AEDP For Couples," which focuses on helping partners transform old patterns of relating into a deeply felt, enduring experience of love. Currently engaged in becoming a Certified AEDP Therapist, she assists in teaching the work of AEDP for Couples at Seton Hall University (NJ) and at AEDP Essential Skills Trainings in the Bay Area.
As a Certified Parenting Specialist with Marin County, Polly offers families remote parent coaching and workshops on raising kids from toddler-to-teen. She also brings a special focus to anxiety disorders, using effective treatments for obsessive compulsive disorder, panic disorder, specific phobias and trichotillomania. In 2011, Polly opened a collaborative practice in Marin County with six AEDP therapists.
She completed her post-graduate internship at APPLE Family Works in Marin for one year, and then went into private practice internship to complete her hours and training.
"As a mother of two school-aged children, I felt like getting a masters degree would be a near impossible feat, and the weekend format and a very supportive, mature faculty group supported my successful completion. The Wright Institute enabled me to build a solid, thorough theoretical foundation for becoming a therapist. Post graduate school, I have deepened my training dramatically, and due to the rich underpinnings of my graduate school education, I can hold my own in any training environment, keeping pace with master's level discussions regarding our field. While at the Wright, I felt supported and encouraged by the myriad of extra learning opportunities offered. The long weekend format allowed me to go deeper with my own learning process than I had in other academic environments, and the group cohort showed me where my own interpersonal 'edges' were."

Faye Simpson, MA, MFT, '11, is a licensed Marriage and Family Therapist with a private practice in Corte Madera, CA. She has additional training in Accelerated Experiential Dynamic Psychotherapy (AEDP), Emotionally Focused Couples Therapy, Collaborative Couples Therapy, and Control Mastery Theory. She uses an experiential attachment-based model, evidence-based practices, and a psychodynamic approach in her work with individuals, couples, teens, and families.
Faye also has extensive experience with non-violent communication, leadership and conflict resolution, and parenting education, and is a certified parenting specialist for the County of Marin.
She is a member of the California Association of Marriage and Family Therapists, the San Francisco Psychological Research Group, the Association of Family Therapists of Northern California, and the AEDP Institute.
Faye was a post-graduate intern for two years at A.P.P.L.E. FamilyWorks, where she saw diverse individuals, couples, adolescents, and families in a low-fee clinic, and taught co-parenting in high conflict situations. She also completed her post-graduate internship in private practice.
"I'm so grateful to The Wright Institute for the solid, comprehensive, and diverse theoretical and clinical training I received. The Counseling program challenged and inspired me, and the guidance, support and affirmation from my teachers was an immensely positive factor I counted on throughout the entire program. After my training at The Wright, I feel focused, confident, and connected to myself, and how I want to use my learnings in the field of psychology. I feel that being so prepared to apply theory and clinical skills has opened many doors for me, and I love being in private practice more than I could have imagined."
Aviance Rhome-Boroff, PsyD, MA '10
Caiti Crum, LMFT, '10 has a private practice in Oakland, CA, providing support to individuals and couples. Areas of focus include grief, trauma, anxiety, PTSD, gender and sexual identity development and suicidal ideation. She utilizes tenets of harm reduction, family systems and numerous techniques to support processing trauma and grief.
She is a Program Manager of Case Management and Towne House Wellness Center with Bay Area Community Services in Oakland, providing support and oversight to Personal Services Coordinators and Peer Counselors working with people living with severe and persistent mental illness and systemic socio-economic challenges.
Caiti is the current President of the East Bay Chapter of CAMFT, advocating on behalf of members. She has worked with the Chapter for the last 4 years.
Caiti completed her traineeship working with adolescents in crisis at the MacAuley Institute at St. Mary's Hospital in San Francisco. Internships included work at Hope Hospice, Eden Counseling Center, Castro Valley High School and Pathways to Wellness.
Bruce Hearn, MA, LMFT '10, has a private practice in downtown San Francisco. He offers integrative psychotherapy to individuals and couples of all ages and backgrounds, and specializes in treating adults presenting with depression, anxiety, relationship adjustment, and trauma issues. His professional interests include adult attachment dynamics, self psychology, and intersubjective theory.
Bruce completed post-graduate internships at City College of San Francisco's Student Health Services, Crisis Support Services of Alameda County, and in private practice with Dr. Andrea Polk. He has run support and psycho-educational groups for suicide bereavement, anger management and relationship skills, and he is trained to work with clients in crisis.
"The Clinical program at the Wright Institute connected me with many future colleagues and allowed me to begin a fulfilling career transition. I am grateful to members of my cohort for their ongoing friendship and support, and to the faculty and staff for the intelligence, warmth and rigor with which they trained, guided, and supported us through this intensive program."
Bruce Hearn, LMFT Psychotherapy for Individuals and Couples (Lic. # MFC79269) 220 Montgomery St, Suite 317, San Francisco, CA 94104 (415) 598-8956 | bruce@brucehearn.com | http://brucehearn.com

Liz Hertz, MA, '10, is a Licensed Marriage and Family Therapist currently working as a school counselor for the Walnut Creek School District. She provides individual and group counseling to children in grades K-5 and consults with teachers, parents, and administrators. She also counsels children and adults in her private practice in Berkeley. Special areas of interest in her work with adults are: anxiety, depression, grief and loss, and work/career issues.
Liz was a volunteer and MFT intern for Crisis Support Services of Alameda County. She completed training for their 24-hour crisis counseling telephone service, and she provided on-site and in-home individual and group therapy for clients in the Grief Counseling and Senior Counseling programs.
As an MFT intern, Liz also provided individual and group counseling to children and consulted with parents, teachers, and administrators at Buena Vista Elementary School in Walnut Creek and Park Day School in Oakland.
Liz completed her practicum training in the Partial Hospitalization, Intensive Outpatient Program at Fairmont Hospital where she provided individual and group therapy to adults with severe and persistent mental illness.
From 1996-2010 Liz was Director of Admissions and Student Services at The Wright Institute. She also previously owned and operated two retail businesses, and she was a high school English and remedial reading teacher in the Mt. Diablo Unified School District.
"The Wright Institute's weekend program allowed me to work full-time while I was in graduate school. It was difficult, stimulating, and challenging. The cohort model provided an intense, intimate learning environment. The program was rigorous, the faculty and staff were available and supportive, and I felt well prepared at my practicum and internships."
Erika Zarco, LMFT, MA '10

Stuart Lee, MA, LMFT '10, is a Licensed Marriage and Family Therapist, and the Wright Institute's Counseling Program Field Placement Director. He conducts site visits to ensure that practicum agencies are providing quality clinical experience, supervision, and training in compliance with the requirements of The Wright Institute and the Board of Behavioral Sciences (BBS).
Stuart gained supervised clinical experience at Piedmont Unified School District counseling middle and high school students; at Oak Creek Counseling Center providing emotional and therapeutic support for adults and adolescents; at Pacific Institute/Age Song, providing individual and group counseling for older adults; and at Berkeley Creative Wellness Center, counseling adults living with severe and persistent mental illness.
Prior to entering the Wright Institute, Stuart was a forensic scientist for 19 years. He conducted independent casework in the areas of DNA analysis and fingerprint comparisons, maintained documentation, published reports to convey interpretations and findings, managed fingerprint unit staff, and provided expert witness testimony.
"The Wright Institute provided an opportunity to pursue a second career much more fulfilling and aligned with my professional interests and personal characteristics. I am grateful for the guidance and support received towards licensure, and I continue to be thankful for being a part of this community of professionals."
Lyman Hollins, MA '09
Ann Sizemore, LMFT '09, is a commissioner for the Senior Services Commission for the City of Lafayette, where she promotes community programs and advises City Councilmembers on senior well-being and services. She completed her postgraduate internship at Hope Hospice in Dublin, where she is a grief support provider, currently offering individual and group therapy as well as psycho-education to bereaved clients and their families. She also completed internships at the Institute on Aging and the Berkeley Unified School District, as well as in private practice.
Her professional interests include brain injury and stroke issues, aging and life transitions, depression and chronic pain, women and family issues, grief and loss, cancer, trauma, suicide, and other sudden loss deaths, and care with returning veterans.
"The Wright Institute provided me with a solid theoretical and skill-based foundation for my journey as an MFT. I found the staff support of choosing and securing a practicum placement very valuable in forming my clinical style and orientation. The intensive weekend program fosters a close-knit group of clinicians who support and grow with each other and continue to collaborate well into our professional careers."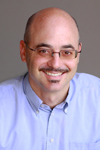 Robert Terris, JD, MA, '09, is a Licensed Marriage and Family Therapist and a licensed attorney. He is an adjunct professor at the University of California, Hastings College of the Law, teaching negotiations and mediation to law students and supervising the mediation clinic. He also teaches brief therapy to graduate psychology students at Golden Gate University's Ageno School of Business. Robert is an executive coach and organizational consultant to the Contra Costa Regional Medical Center, and he serves as a mediator and therapist for families and couples at the Family Counseling and Mediation Center in Berkeley.
Robert completed his post-graduate internship in private practice where he provided family therapy to children, teens, and adults.
His areas of special interest are working with teenagers in family therapy, as well as executive coaching and organizational consulting. He uses family systems and attachment-based approaches in his work with clients.
"My main personal goal was always to obtain as much emotional wisdom and intelligence as possible. Studying psychology at The Wright Institute helped put me on a personal and professional path to manifest that intention. I found the faculty and administration extremely supportive, sharing my goals and helping me obtain them. They are willing to dedicate their time and energy to help each graduate realize their full professional ambitions."

Cathy Ann Berman, MFT, NP, '08, is a licensed Marriage & Family Therapist with seven years of experience as a psychotherapist working with teens, adults, couples, and support groups. She is also a Nurse Practitioner with 25 years of experience working in women's health and health education and research.
In her private practice in Berkeley, CA, Cathy uses a solution-focused and cognitive behavioral therapy approach, with a specialization in women's health issues, LGBTQ, and young adult transitions. As a registered nurse and a women's health nurse practitioner, she has expertise in interfacing with the medical community and works part time at a women's health clinic, providing counseling to pregnant women and couples. She also volunteers for the Women's Cancer Resource Center (Oakland, CA) as a therapist.
Cathy completed her post-graduate internship at Albany High School, a private practice internship, and the Planned Parenthood Prenatal Program.
"The Wright Institute gave me in-depth insight into a wide range of theories, research, and practice that helped to form an integrative foundation for my practice. In addition, the diverse faculty and student cohort was very supportive and provided me with lifelong colleagues, consultants, and dear friends."

David Leong, MA, LMFT, '08, has a private practice in psychotherapy in Berkeley, CA, providing individual and couples therapy to a culturally and sexually diverse clientele. He offers assessment, diagnosis, and treatment for presenting problems including depression, anxiety, Dissociative Identity Disorder, PTSD, suicidal ideation, gender and sexuality issues, cultural assimilation, abuse, and trauma. David also treats issues related to geriatric care, sudden illness and hospice. He offers workshops and presentations on topics including treatment for trauma, hypnotherapy, and sexuality issues.
His internships include working with a very diverse group of high school teens and seniors at Crisis Support Services in Oakland while spending three years on their 24/7 crisis support and suicide prevention hotline. David was selected for the Advanced Training Program at The Psychotherapy Institute (TPI) in Berkeley--a two year, post-graduate, intensive training program in psychodynamic psychotherapy. His clinical interests include neuropsychology, trauma and PTSD, personality disorders, and sex and gender expression.
David is trained in EMDR and teaches a variety of trauma processing techniques. In addition, He serves as an adjunct faculty member at Sofia University, teaching a variety of courses, such as Diagnosis and Assessment, Human Development, and Addictions and Treatment. An experienced meditator, David enjoys introducing and teaching mindfulness concepts.
In the last several years, David has contributed to the community by being a board member of the East Bay CAMFT Chapter and was awarded the Outstanding Chapter Leader Award in 2010.
"The Wright Institute gave me a solid foundation that allowed me to pursue my practice and become an instructor. I deeply appreciated that the program was tailored to working adults by being offered on weekends. I had access to some fabulous instructors who shaped my thinking in very profound ways. My cohort was also very diverse, intelligent, and supportive. I felt the program was serious about putting the students' interests first, and they offered a lot of support in helping me find my first placement."