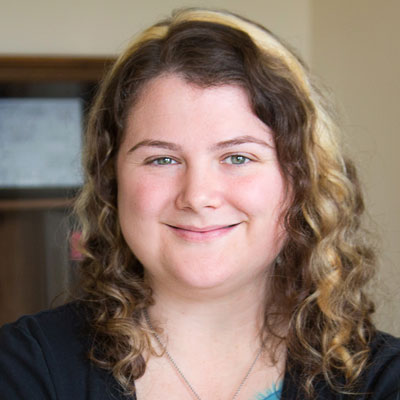 MacKenzie Stuart, MA, LMFT
Part-Time Faculty
mstuart@wi.edu
Pronouns: she/her/they/them
BA Politics and International Relations - Scripps College, 2006
MA Counseling Psychology - John F. Kennedy University, 2011
Professor Stuart is a Licensed Marriage and Family Therapist who works with adults, couples, partners, and families. She has a private practice in Alameda. Professor Stuart specializes in nontraditional relationship structures, including polyamory and other forms of consensual nonmonogamy, as well as chronic depression and suicidality. Her other clinical interests include psychosis, psychopharmacology and drugs, LGBTQIA2-S and GNC/non-binary communities, kink and BDSM practices, and sex work. Professor Stuart is a part of many of the communities around which she has centered her clinical practice, and has developed a sophisticated set of skills around the appropriate use of self-disclosure in psychotherapy and navigating interactions with clients outside of the therapy office.
Professor Stuart prides herself on being person-centered and strengths-based in her clinical work, and endeavors not to replicate systems of oppression in her therapy office or classroom. She enjoys psychodynamic case conceptualization, the enneagram, biofeedback, narrative and solution-focused interventions, and dialectical behavioral therapy (DBT) and cognitive-behavioral therapy (CBT) skills.
Professor Stuart began her mental health career with Crisis Support Services in 2006. In addition to spending six years on their suicide and crisis hotlines, Professor Stuart served as a member of the community education team and worked as a therapist with displaced workers, older adults, children, and adolescents. She later joined Bay Area Community Services, working in direct service with homeless adults, people managing substance use and mental health challenges, and individuals experiencing psychosis. As a Program Manager for BACS, Professor Stuart managed multidisciplinary teams of therapists, social workers, housing specialists, job placement coordinators, nurses, and psychiatrists in full service partnership (FSP) and case management programs.
Professor Stuart has supervised associates at Horizon Services, Inc. and Crisis Support Services, as well as in her own practice. She is proud to have served a 3-year term as the treasurer of the Peers Envisioning and Engaging in Recovery Services (PEERS) board of directors.
Professor Stuart has been passionate about presenting and sharing information since 1999 and brings enthusiasm and mirth to the classroom. She began public speaking as an adolescent, creating school-based peer education programs around LGB issues for middle and high schoolers in her community. She continued to speak on panels covering topics including queerness and spirituality during her undergraduate career. At Crisis Support Services, Professor Stuart led training sessions for volunteers and associates on agency programs, and spoke in the community about adolescent depression and suicide. She provides trainings on alternative sexuality, conflict de-escalation, and co-occurring disorders in community and clinical settings.
Outside of her professional life, Professor Stuart enjoys games and puzzles, epistolary and philatelic activities, and artistic pursuits. She loves spending time with her extensive chosen family, especially in her beloved home, Alameda.
Professional Memberships
California Association of Marriage and Family Therapists (CAMFT)
Bay Area Open Minds
The Narrative Enneagram