Student Ambassador Bios for the 2018-2019 Counseling Program Mentors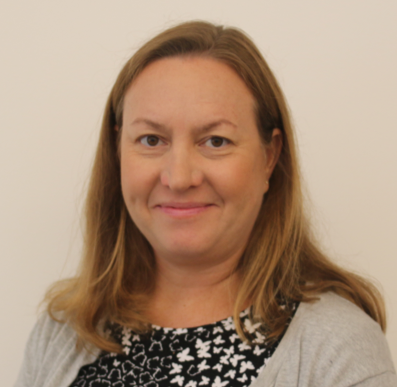 My name is Halle Brown and I am a second year Master's student in the Wright Institute Weekend program. I live in El Cerrito with my spouse and our two adolescent children. I'm a mid-life career transitioning student with no prior counseling experience, fulfilling a long-term goal to engage in meaningful and fulfilling work and to be of service within the field of psychology. I have a background in the research side of the field, and a desire to put empirically-supported practices to use. My clinical interests include aging, caregiver support, and lifecycle transitions, but as I'm just getting started in this field I'm open to discovering other interests and populations I might want to work with.
My practicum placement is with Bay Area Community Resources in Richmond, where I'll be working in a school-based setting. I'm looking forward to this training opportunity and to gaining experience with trauma-informed, culturally-tailored clinical work with children and families.
My experience at the Wright so far has been even more rewarding than I anticipated it would be. I've learned so much, and even with no prior experience, the program has prepared me well to begin practicum training. In particular, I value the cohort model and the support of my fellow students; the experienced and engaging faculty; the social justice emphasis; and the overall thoughtfulness and care with which this program is designed. I'm looking forward to giving back to the Wright through service as a mentor, and am here to support you on your journey through the program.
Email: hallebrown@wi.edu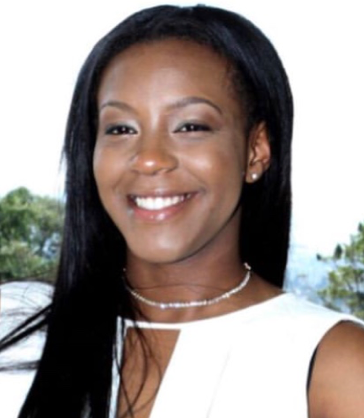 Hello, my name is Jala Carter. I am a second year student in the Daytime program at the Wright Institute. I was drawn to the Wright because of the strong emphasis on strength-based recovery, commitment to honoring and understanding cultural diversity, collaborative cohort model, and overall warm, supportive environment.
I will be beginning practicum this fall with Bay Area Community Resources, where I will be doing school-based counseling with children, adolescents, and families. In this role, I will have the pleasure of working with multi-stressed individuals and families to help foster recovery and resilience. I believe in approaching my work from trauma-informed, culturally sensitive, strength-based lens.
So far, this program has played a vital role in helping me foster self compassion, acceptance, patience, openness to experience, empathy, and critical thinking that I hope will fuel my growth as a clinician and individual. I look forward to supporting you as you embark on your journey at the Wright, and encourage you to reach out to me.
Email: jcarter@wi.edu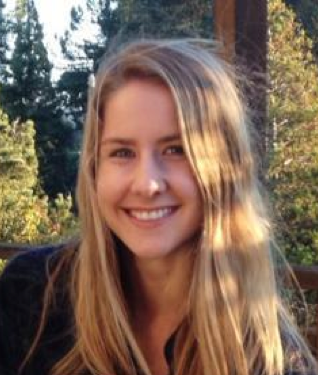 My name is Alison Curtis and I'm a second year student in the Daytime format of the program. I chose the Wright Institute for its emphasis on social justice, cohort model, and strengths-based approach. This program is unique because it has a stellar academic reputation while the staff and students also maintain a focus on collaboration, community, and support.
This year I am a trainee at the YMCA of the East Bay (the Y-Team), which is a school-based site. In the past I worked as a tutor; I am eager to continue working with youth, this time in a mental health capacity with a trauma-saturated population.
At the Wright Institute so far, my cohort has become my support network and family. The coursework has challenged me to grow both professionally and personally and has helped clarify my clinical interests. In the future I intend to explore narrative therapy, somatic techniques, sex therapy, as well as work with transitional age youth and couples. If you have any questions, concerns, or need support, feel free to contact me.
Email: acurtis@wi.edu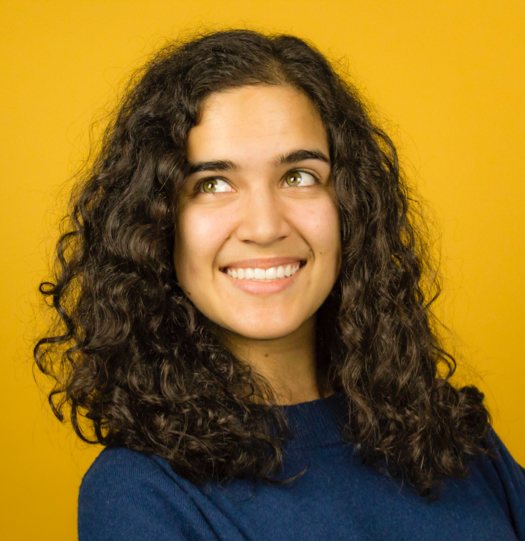 Hello! My name is Mireya Gonzalez and I am entering my second year in the Weekend program at the Wright Institute. My practicum this year is at Queer Lifespace in San Francisco. Queer Lifespace is a nonprofit counseling agency that seeks to bring sustainable mental health and substance abuse services to the LGBTQ community. At Queer Lifespace I will be focused on providing services for LGBTQ people of color, particularly Transition Age Youth (TAY). I am also a recipient of the American Psychological Association's Transitional Aged Youth Minority Fellowship, which will continue to prepare me to provide the best possible mental health services to transitional age youth and their families. Prior to joining the Wright Institute, I worked for the Hetrick-Martin Institute providing social support and programming for LGBTQ youth of color, ages 13-24.
I am heartened to be a part of the Wright Institute community as it continues to strive towards social justice. I believe the path towards social justice is a lifelong journey for all of us and I feel grateful to be a part of an academic environment that supports this continued commitment in its students and faculty. As I begin to form my practice as a clinician, I am committed to serving and empowering marginalized communities through therapy. Please feel free to contact me if you would like to engage in further conversation around my journey or about beginning your own journey towards becoming a social justice oriented therapist.
Email: mgonzalez@wi.edu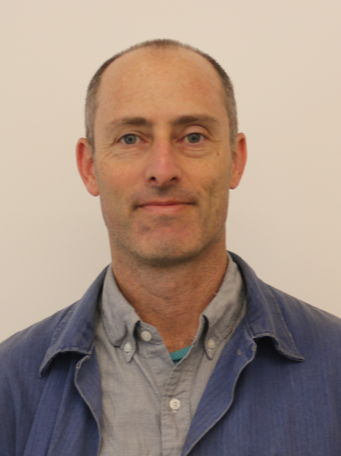 Hello! My name is Josh Greene and I am in my second year here at the Wright Institute in the Daytime program. I was drawn to the Wright Institute because of its focus on social justice, as well as its deep history within Berkeley and the Bay Area. I have had a terrific first year getting to know the faculty, staff and of course, my cohort-mates.
I will be starting my practicum at Albany High School where I will be working with high schoolers primarily doing one-on-one therapy. I am also hoping to do some group and grief work.
I am looking forward to doing hands on learning within my practicum and feel that my first year laid a solid foundation to begin this next phase of my education. I'm based in Berkeley, and have lived in the Bay Area for over 20 years. I look forward to talking all things Wright Institute and hope that I can be a resource for first year students.
Email: jgreene@wi.edu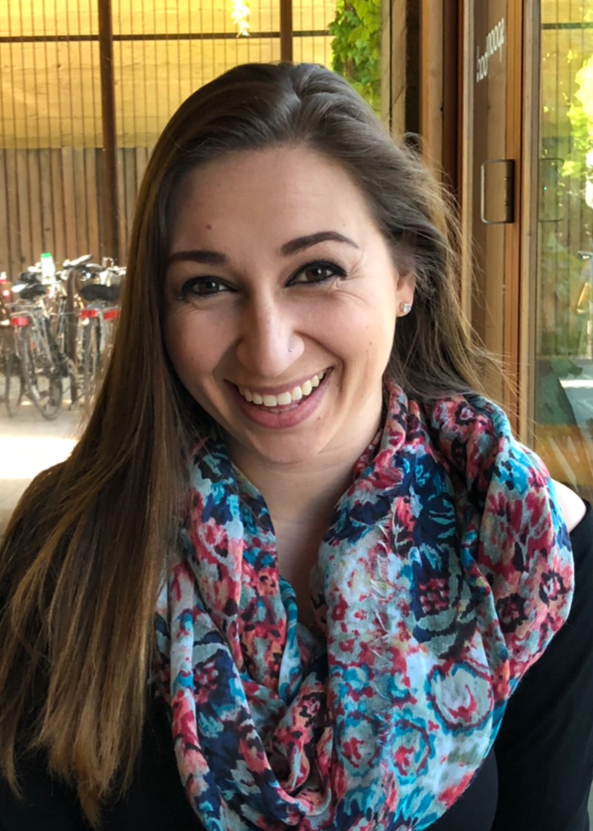 My name is Jennifer Rillamas and I am entering my second year as part of the daytime program here at the Wright Institute. I chose the Wright Institute because of its commitment to social justice and strengths-based work. One of my favorite things about attending the Wright is the teaching staff. All of the professors bring such rich knowledge and personal experience into their lectures which really enhances our learning.
My practicum this year is at Union City Youth and Family Services where I work in the local junior high and high schools providing youth violence prevention and intervention services. In addition, I work as a Behavioral Therapist for children with Autism at Discover Hope Behavioral Solutions. Both experiences provide me with invaluable experiences as I am working towards licensure.
My clinical interests include cognitive and behavioral approaches as well as solution focused therapy with children, teens, and families. I have thoroughly enjoyed my experience here at the Wright thus far and would love to share my experience further with you. If you have any questions about the program, please feel free to contact me.
Email: jrillamas@wi.edu