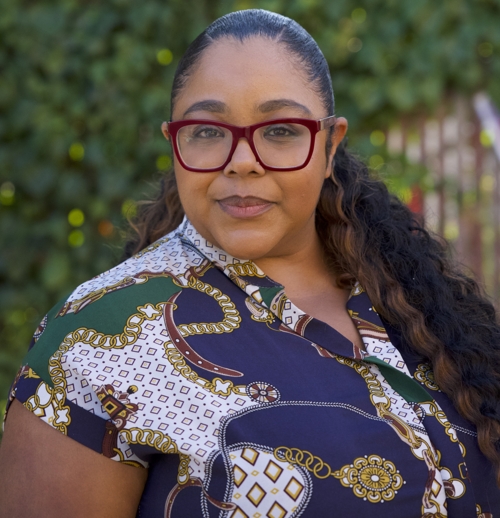 Rebecca Stevenson, PsyD
Assistant Program Director
Director of Diversity, Equity, and Inclusion
rstevenson@wi.edu
Pronouns: she/her
BA Psychology - San Diego State, 2007
MA Sport Psychology - John F. Kennedy University, 2014
PsyD Clinical Psychology - John F. Kennedy University, 2016
Dr. Rebecca Stevenson holds a doctoral degree in Clinical Psychology and a Master's Degree in Sports Psychology. Dr. Stevenson has extensive experience working clinically and non-clinically within K-12 schools, foster systems, juvenile corrections systems, and the overall community with an overlying emphasis on complex trauma in children, youth, families, and young adults. She believes in building authentic connections, strong relationships, and engaging with individuals and communities to become the most empowered and integrated version of themselves.
As a continued advocate for equity and systemic growth, Dr. Stevenson spent a portion of her career developing and overseeing Project Pipeline at John F. Kennedy University. Project Pipeline was developed as a grant based scholarship program that provided educational access and professional development opportunity for graduate and undergraduate students from marginalized and underserved communities.
Prior to her academic and clinical career, she spent 15-20 years actively participating in youth sport programming and design. She has also functioned clinically at multiple community mental health programs including, but not limited to, the Y-Team, Girls Inc., and Through the Looking Glass. Further, in her role as staff clinician at WestCoast Children's Clinic she primarily focused on the attachment and safety needs of foster children and commercially exploited youth.
Dr. Stevenson is the former Director of School Based Services at Seeds of Awareness in Oakland, CA where she engaged in daily mindfulness and ACT based practices. In this role, Dr. Stevenson also spent significant time attuning to the trauma related needs in the community and educated teams both internally and externally on trauma informed practice and care.
When she isn't in the field, you can find Dr. Stevenson participating in her love of the performing arts. She also has a dream of one day being a restaurateur and spends time pouring her creativity into tasty and thoughtful bites for her family and friends.
Professional Memberships
American Psychological Association
California Psychological Association
California Psychological Association, Division 7 Diversity and Social Justice
Association for Applied Sport Psychology Youth Sport Special Interest Group
Association for Applied Sport Psychology