Helping Children Process Trauma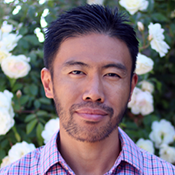 "Bibliotherapy can be a powerful medium to help process distress," says Dr. Ritchie Rubio, faculty member with the Counseling Psychology program and Director of Practice Improvement and Analytics for Children, Youth, and Families System of Care with the San Francisco Department of Public Health.
"With kids, my experience is that the books need to be as close as possible to what they went through but it doesn't have to be. My personal favorite is 'A Terrible Thing Happened' by Margaret Holmes. Another good one is 'When the Bough Breaks: A Story For Children Suffering Natural Disasters.'"