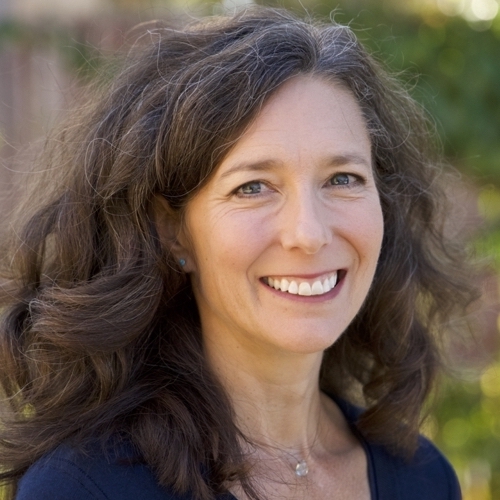 Milena Esherick, PsyD
Program Director
mesherick@wi.edu
Pronouns: she/her
BA Economics and Women's Studies - University of California-Berkeley, 1995
MA Clinical Psychology - The Wright Institute, 2000
PsyD Clinical Psychology - The Wright Institute, 2003
Dr. Milena Esherick is a licensed clinical psychologist with expertise in the areas of substance abuse, eating disorders, and couples therapy. She is the former Program Director of El Camino Hospital's Intensive Eating Disorders Treatment Program - a partial hospitalization program for adults with severe eating disorders. In her role as Director, she facilitated groups for clients and their families, and she provided individual and couples therapy.
Dr. Esherick's dissertation research was a qualitative analysis of the narratives of women who had recovered from anorexia. Her research led to an increased understanding of the process of recovery from anorexia nervosa and the specific interventions that help women achieve full recovery.
Dr. Esherick completed her pre-doctoral training at Stanford University's Counseling and Psychological Services Center where she provided brief individual, couples, and group therapy, and she was a member of the eating disorders treatment team.
She has worked as a family therapist in low-fee outpatient psychotherapy clinics and in the Berkeley public school system. In her private practice, she worked with individual adults, couples, families, and children. More recently, she has shifted her attention to working exclusively with couples and has completed advanced training in Emotionally Focused Couples Therapy and The Gottman Method.
Prior to earning her doctorate, Dr. Esherick received specialized training in drug and alcohol counseling through the University of California at Berkeley, and she worked as a drug and alcohol counselor in a variety of community mental health agencies including Thunder Road, a residential treatment program for adolescents. She conducted intake assessments; provided crisis intervention counseling, individual and family therapy; and she facilitated groups for adolescents, groups for parents, and multi-family groups.
In her free time, Dr. Esherick works with several nonprofit organizations to help promote a healthy, humane, and sustainable food system. Dr. Esherick is a passionate community organizer and advocate, and she speaks nationally on the psychology of dietary and social change.
Professional Memberships
American Association of Marriage and Family Therapists
American Psychological Association
California Association of Licensed Professional Clinical Counselors
California Association of Marriage and Family Therapists