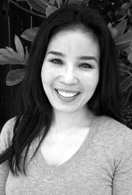 Anatasia S. Kim, Ph.D.
Full-Time Institute Faculty
akim@wi.edu
B.A. Psychology, University of California, Berkeley, 1995
M.A. Psychology, University of California, Los Angeles, 1997
Ph.D. Clinical Psychology, Developmental Psychology (minor), University of California, Los Angeles, 2001
Dr. Kim is a cognitive-behavioral therapist whose primary areas of interest are child/adolescent development and minority mental health. Her clinical training and experience have involved working in multiple therapeutic contexts, the use of multidisciplinary resources and efforts, and the management of a diversity of mental health concerns. She has worked with children/adolescents and their families in the contexts of schools, day-treatment programs, hospitals, probation programs, foster care, residential care, social and protective services, home-based services, outpatient clinics, and private practice.
Dr. Kim spent five years of her graduate training working with at-risk youth in the East Los Angeles area as part of a school-based intervention. This eventually culminated in her dissertation project, "Effects of stressors and interpersonal moderators in predicting group utilization and treatment effectiveness among inner-city adolescents." During her pre-doctoral training at St. John's Child and Family Development Center (Santa Monica, CA), Dr. Kim was involved in the assessment and treatment of children and adolescents with a myriad of psychiatric presentations including oppositional defiant disorder, ADHD, eating disorders, sexual and physical abuse, developmental disability, and mood disorders. During her APA-accredited internship training at the Child and Family Guidance Center (Northridge, CA), Dr. Kim continued her community-based work with children/adolescents and families, particularly those challenged by sexual and physical abuse, delinquency, psychotic disorders, dual diagnosis, and mood disorders. For her post-doctoral training at Through the Looking Glass (Berkeley, CA), she worked with medically fragile and developmentally delayed children as well as young adults with developmental disabilities by providing home-based services.
Since 2003, Dr. Kim has been working with adolescents and young adults with neurocognitive disorders, including a year at Orion Academy (Moraga, CA), a non-profit, private high school for teens diagnosed with Asperger's Syndrome and Nonverbal Learning Disability. With this population, she was involved in teaching social skills development, conducting crisis management, and providing individual psychotherapy services. In her private practice, Dr. Kim treats mainly anxiety and depression in children, adolescents and young adults, with a particular emphasis on those with neurocognitive disorders such as Asperger's Syndrome and Nonverbal Learning Disability.
Dr. Kim has been leading research projects at the Wright Institute with her doctoral students in a number of areas including: program evaluation for school-based interventions; recruitment and retention of ethnic minority students in graduate training; pipeline for advanced degrees in psychology for historically underrepresented students; legislative advocacy and public policy in professional psychology; and cross-disciplinary approaches to working with systems-involved youth and family.
Finally, Dr. Kim serves on a number of professional organizations including: Chair of the California Psychological Association (CPA) Immigration Task Force; Governmental Affairs Committee Chair and President-Elect for Alameda County Psychological Association; CPA Governmental Affairs Steering Committee; CPA Diversity Delegate; Berkeley Alliance Board; and the Ethnic Health Institute Board.