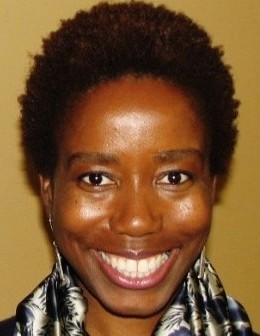 Latoya Conner, PhD
Full-Time Institute Faculty
latoyaconner@wi.edu
BS Psychology, University of Illinois at Urbana-Champaign, 1996
MA Counseling Psychology, Columbia University, 1998
EdM Education, Columbia University, 1998
MPhil Philosophy, Columbia University, 2002
PhD Counseling Psychology, Columbia University, 2003
Latoya C. Conner, Ph.D., is a distinguished professor, multicultural clinician, public speaker, and forensic psychologist who has served as an expert witness in approximately 400 family, civil and criminal court cases in New York and California.
Dr. Conner received her Ph.D. and master's degrees (M.Phil., Ed.M. & M.A.) from Columbia University, Teachers College. She completed an APA-Accredited Clinical and Community Psychology Internship at Yale University School of Medicine, Department of Psychiatry, and was a member of the inaugural class in the Global Mental Health: Trauma & Recovery Program in Orvieto, Italy (certification program) at Harvard University Medical School. Dr. Conner was an NIH R-25 research fellow at Morehouse School of Medicine, in Community Health and Preventative Medicine. She has held research and clinical professorships at Children's National Medical Center and Stanford University School of Medicine in the Department of Psychiatry & Behavioral Science. Dr. Conner has taught at NYU, Sarah Lawrence College, Columbia University, and CUNY. She is a full professor at the Wright Institute.
Dr. Conner specializes in culturally specific coping and treating anxiety, depression, grief, and trauma. Her teaching and research focus on adverse childhood experiences; posttraumatic growth among children, adolescents, and adults; clinical assessment; counseling competence; and health disparities that disproportionately impact Black, Indigenous, and People of Color. Passionate about health, wellness, and social justice, Dr. Conner has been featured on radio, television, and an online health journal discussing the benefits of integrating yoga into health care. An avid yogi and certified yoga teacher in the Sivananda and the Kemetic traditions, Dr. Conner is a registered member of the Yoga Alliance.