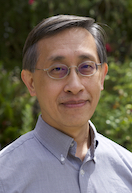 Biing-Jiun Shen, PhD
Full-Time Institute Faculty
bshen@wi.edu
BS Psychology, National Taiwan University, 1988
MA Psychology, University of Chicago, 1994
PhD Clinical Psychology, Measurement & Psychometrics (minor),
University of California Los Angeles, 2001
Postdoctoral Fellow, Clinical Health Psychology and Behavioral Medicine,
Centers for Behavioral & Preventive Medicine, School of Medicine, Brown University, 2003
Dr. Shen is a clinical psychologist and researcher whose areas of interest include behavioral medicine, health psychology, stress and health, and psychosocial management of chronic disease. His clinical orientation is primarily cognitive-behavioral under the biopsychosocial framework for health and disorders. His clinical and research interests mainly revolve around the mind-body connection and topics on how individuals' psychosocial characteristics may influence their physical health, mental well-being, and coping with chronic illness. His research strives to understand how psychosocial factors, especially emotional distress (depression, anxiety, and perceived stress) and self-regulatory processes (e.g., self-efficacy), may contribute to the onset and exacerbation of chronic disease and how they may shape the course and outcomes of the illness. He has conducted multidisciplinary research among several clinical populations, including individuals with coronary heart disease, heart failure, and type 2 diabetes mellitus, as well as those with high risk factors, such as obesity, insulin resistance, and inflammation. He has collaborated with clinicians and researchers from University of Miami (Miami), Cedar-Sinai Medical Center (Los Angeles), University of Southern California Medical Center (Los Angeles), West Los Angeles VA Medical Center, University of Manchester (UK), and Singapore Heart Foundation (Singapore).
Dr. Shen's clinical work mainly focuses on stress management, treatment for depression and anxiety-related disorders, and psychosocial management of chronic illness. He is interested in the provision of psychological services for individuals with chronic disease to promote healthy behavioral changes and greater physical and mental health functioning. He has collaborated with cardiac rehabilitation programs as a researcher and as a supervising clinical psychologist overseeing the psychosocial services for heart patients. In addition, he served as a clinical supervisor for doctoral trainees in clinical psychology at University of Miami and University of Southern California.
As a principal investigator, Dr. Shen has led research projects in behavioral medicine supported by the American Heart Association, NIH National Institute of Diabetes, Digestive, and Kidney Diseases, and the National Alliance for Research on Schizophrenia and Depression (currently the Brain and Behavior Research Foundation), and Singapore Ministry of Education. He also collaborated with other researchers and served as a co-investigator for projects funded by the National Institute of Mental Health, National Cancer Institute, National Institute of Diabetes, Digestive, and Kidney Diseases, and Singapore Ministry of Health.
Dr. Shen has published more than 40 peer-reviewed journal articles in psychology, public health, and medicine (a list of his journal publication can be found at the google scholar page). In addition, he has conducted more than 80 conference presentations at national and international scientific meetings in clinical psychology or behavioral medicine. He is a recipient of the Citation Paper Award five times at the Annual Meeting and Scientific Sessions of the Society of Behavioral Medicine Conference, as well as a recipient of three research awards from the Singapore Prevention & Cardiac Rehabilitation Symposium. Prior to joining the Wright Institute, Dr. Shen held faculty positions in the Department of Psychology at University of Miami, University of Southern California, and Nanyang Technology University in Singapore. In addition to clinical psychology and behavioral medicine, Dr. Shen is also interested in research methods and statistics in psychology and behavioral sciences.
Google Scholar page for publications: https://scholar.google.com/citations?user=9r74pSIAAAAJ