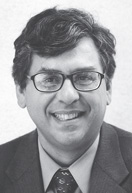 Gilbert H. Newman, Ph.D.
Vice President for Academic Affairs
gnewman@wi.edu
B.A. Social Phenomenology, Windham College, 1975
M.A. Clinical Psychology, Goddard College, 1980
Ph.D. Clinical Psychology, The Wright Institute, 1996
Dr. Newman is the vice president for academic affairs of the Wright Institute. He began his clinical training in 1973 with the Philadelphia Association in London, England, where he spent two years working in alternative residential settings under the tutorial instruction of the eminent anthropologist, Francis Huxley, and with the supervision of several existential phenomenological psychiatrists and psychotherapists including, R. D. Laing.
In 1977, he became the founding assistant director of Burch House, Inc., a residential alternative psychiatric facility and training program in New Hampshire. Burch House was based upon the principles espoused by Laing, who became involved in the program serving acutely psychotic, suicidal, and other severely disturbed adults. Moving to California to attend the Wright Institute, Dr. Newman trained at the Wright Institute Clinic and at the Superior Court, Alameda County, Family Court Services. He was employed from 1989 to 1996 at the Institute for Labor and Mental Health providing assessment and psychotherapy services for physically and psychologically disabled workers.
In addition to providing crisis intervention, individual, group, and couples psychotherapy services, Dr. Newman has had extensive experience in program development, design, and consultation. Included among his program development projects are the Berkeley Primary Care Program, the Homeless Assessment Program, the Jail Outreach Program, the Wright Institute Collaborative Practicum Program, and the California Psychology Internship Council of which he is the founding and former Executive Director.
Dr. Newman's current interests include group process, multitheoretical approaches, and professional psychology advocacy. He was the 2006 President of the California Psychological Association (CPA). Dr. Newman is active in the American Psychological Association as a Chair of the Board of Educational Affairs and as Chair of the Committee of State Leaders. Dr. Newman is also a regional coordinator for the Federal Educators Advocacy Network, which supports congressional legislation to improve funding for psychology education and training, and he is a member of APA Practice Organization's Committee of State Leaders.
Dr. Newman is the Director of Clinical Training at the Wright Institute. In September, 2003, he received the Education Advocacy Distinguished Service Award from the American Psychological Association (APA) in recognition of his long standing personal and professional commitment to gaining federal funding for psychology education and training, and his efforts to raise student awareness of the value of advocacy to psychology. In 2006, Dr. Newman received the Silver Psi from CPA recognizing outstanding service to the Association. He is also the recipient of the Karl F. Heiser Presidential Award from Division 31 of APA recognizing legislative advocacy work for state and federal laws.