Alumni Profiles
Wright Institute alumni use their expertise in a wide variety of settings, serving individual clients and broad community needs, while advancing the profession of clinical psychology. They work in hospitals, medical centers, HMOs, community mental health centers, independent practices, correctional facilities, schools, universities, and a myriad of other sites. Wright Institute alumni extend their clinical and scholarly knowledge and skills through post-doctoral fellowships, and specialization training and certification. They become part of a highly valued, lifelong network, continuing to consult and collaborate with each other on cases, programs, and research initiatives.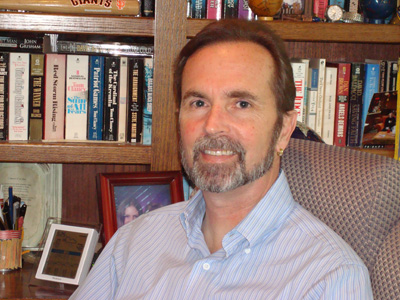 Dr. Scott Lingen, '12, is a licensed clinical psychologist in private practice in Walnut Creek. He offers fee-for-service work (individual and couples therapy), and serves on several insurance panels. A Medicare provider, he works with older patients on life transitions, in addition to issues such as depression and anxiety. Dr. Lingen also performs psychological assessments for court custody cases, and psychological evaluations for worker's compensation cases. His area of primary interest is life transitions for people of all ages, including young adults completing college, clients facing middle age issues, and elders seeking support, among others.
Dr. Lingen completed a full-time post-doctoral fellowship at CPMC Sutter Health (San Francisco) in the Department of Psychiatry as the Chief Psychology Post-doctoral Fellow. He provided clinical work with individuals and couples of all ages, and managed the caseloads of interns and post-doctoral fellows in the CPMC Outpatient Psychiatry Department. He also completed a full-time internship at CPMC Sutter Health, offering adult outpatient psychotherapy for individuals and couples.
"I benefited tremendously from what I learned at the Wright Institute. From a clinical standpoint, I got a very solid foundation in doing psychotherapy - understanding patients and case formulations. My instructors were outstanding. They understood how to provide professional psychotherapy, and how to teach others what they needed to learn to become competent clinicians. In my current practice, I frequently use the exceptional training experience I gained in psychological assessment. The Wright Institute offers extremely capable teaching in this area, exploring why we do assessments, specific theories, and then the actual practice. We completed many assessments and learned how to take the assessment results and really put them into meaningful case conceptualization of the patient to inform effective treatment. It's very gratifying to use this to help people understand themselves even better than they can through the therapy experience alone."

Dr. Alison Goldman, '11, is a licensed clinical psychologist with a private practice in Hayes Valley, San Francisco. She helps clients to cope with medical problems, address anxiety, and move through situational stressors. She also enjoys working with clients interested in taking steps to create balance and improve their overall quality of life.
In her position as a staff psychologist at the University of California at San Francisco (UCSF) Faculty and Staff Assistance Program, Dr. Goldman supervises postdoctoral students and oversees wellness initiatives. She helps faculty and staff members deal with work-related stress, and provides consultation to managers regarding the promotion of systemic changes.
Dr. Goldman completed postdoctoral training through the Palo Alto Veterans Administration National Center for Post-Traumatic Stress Disorder (PTSD), where she was involved in traumatic stress research designed to help veterans with PTSD make lifestyle changes, such as improving sleep and quitting smoking. She completed her internship at the UCSF/San Francisco General Hospital Psychosocial Medicine Program.
"The Case Conference and professional development at the Wright Institute provided a forum for me to start thinking proactively about the direction of my career. I was encouraged by faculty to begin specializing, which was really good advice. I developed an interest and specialty in health psychology and pain management which also has served me well."
Dr. Daniela Maddern-Leserer, '11, came to the Wright Institute from Germany. She completed her pre-doctoral internship and her post-doctoral fellowship at the University of San Francisco, Counseling and Psychological Services. There, she provided integrative psychotherapy for students, served as the outreach coordinator, provided direct consultation to University staff, supervised, and lectured on flourishing, stress management, and communication skills. She also provided services to students struggling with substance abuse.
She is now a licensed clinical psychologist in San Francisco, and is also providing students at the University of San Francisco (USF) with alcohol and substance abuse education through the USF Counseling and Psychological Services. Dr. Maddern-Leserer is interested in positive psychology, and in developing a curriculum on promoting well-being, incorporating her expertise in neurobiology, trauma recovery, stress reduction and the mind-body connection.
"The Wright Institute provided me with solid training in clinical theory and practice. This foundation of knowledge helped me identify my strengths and interests, while mentors at the Wright Institute helped me find training sites where I acquired clinical expertise. The Wright Institute provided an environment where I could develop my identity as a clinician; I also came away with outstanding colleagues who I consult with regularly, and who continue to influence my professional development."
Dr. Meagan McPherson, '11, was a post-doctoral fellow at Arkansas State Hospital and Andrews Neuropsychology Consulting. She specializes in criminal forensic evaluations, neuropsychological assessment, and rehabilitation psychology. Her primary interest is in the evaluation and treatment of cognitive and neurodegenerative disorders with comorbid psychiatric symptoms.
"As I reflect back on my training and education at the Wright Institute, I am most grateful for my mentors. These psychologists went above and beyond their responsibilities as faculty to help guide me on my path toward professional development. I felt supported during every clinical and ethical dilemma."
As a graduate student, Dr. McPherson completed practicum positions at a jail outreach program, a community mental health center, an inpatient psychiatric facility, and a schizophrenia research lab. She completed an APA-accredited internship at Arkansas State Hospital, and recently accepted a psychologist position at the Mountain Home VA Medical Center in Johnson City, TN.
Dr. Hang Ngo, '11, came to the Wright Institute from the East Coast for the diverse clinical opportunities and to serve populations grappling with multiple oppressed identities related to socioeconomic status, ethnic/racial, and LGBTQ identities. She is currently completing her post-doctoral residency at the WestCoast Children's Clinic in Oakland, where she also completed her APA-accredited internship. Dr. Ngo provides services to low-income children and families of color in the foster care system through community-based individual and family therapy, and therapeutic collaborative psychological assessments. She states,
"The Wright Institute provided me with a solid foundation in multiple theoretical orientations, and honed my skills in integrating different theories to inform my clinical work."
Dr. Ngo presented her dissertation research on the reconciliation and integration of ethnic and queer identities among first-generation immigrant Chinese Americans at Janet Helm's Institute on the Study and Promotion of Race and Culture's Diversity Challenge Conference in 2011. She is preparing a manuscript on this subject for publication, and will work full-time next year at the WestCoast Children's Clinic as a psychology clinician.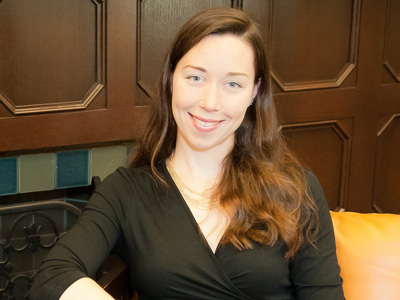 Dr. Annice Ormiston, '11, is a licensed psychologist in the university counseling centers at San Francisco State University and UC Berkeley where she provides therapy for undergraduate and graduate students and outreach for LGBTQ-identified students. Dr. Ormiston also has an independent practice where she works with adults and adolescents, and specializes in trauma, couple relationships, and eating and body image issues. She completed her pre-doctoral internship at California Pacific Medical Center in the Department of Psychiatry where she trained in the Women's Mental Health and Wellness Program, her post-doctoral fellowship at the Psychological Services Center in Oakland, and as a psychological assistant in private practice. Dr. Ormiston states,
"My case conference experience at the Wright Institute was exceptional. The extended small group learning environment provided a unique and critically important space in which to explore and engage with clinical work and theory, and to grow professionally. Through this experience, I developed my confidence and skill as a clinician, preparing me to work in a variety of settings with a diversity of clients."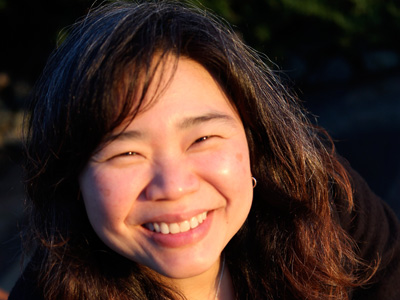 Dr. Kulvadee Thongpibul, '11, is a licensed psychologist (Louisiana) and full-time lecturer in the Department of Psychology, Faculty of Humanities at Chiang Mai University in Northern Thailand. In addition to teaching undergraduate and graduate psychology courses, she conducts research and provides community services. She also provides individual and group psychotherapy, as well as psychological assessment for children, adolescents, and adults at a private hospital and in clinics in Bangkok. She has presented and consulted with organizations, psychiatric hospitals, and schools on issues such as test adaptation, therapeutic program development, family communications, and adolescent mental health.
"I appreciate the breadth and depth of the training at the Wright Institute. The diversity in faculty members' interests and expertise, courses and practica, as well as students, allowed me to experience different approaches, interests and values that were essential to my professional and personal development."
She has a wide range of interests, including cultural diversity and multiculturalism, indigenous psychology, community psychology, training and professional development, program development and evaluation, test adaptation, ethics, empathy, and mindfulness. She is also certified in Infant Mental Health.
"One of my goals in pursuing a doctoral degree in psychology was to be instrumental in shaping the future of clinical psychology in Thailand, and making meaningful contributions to people across cultures. I am now in the position to do just that, based on my education and training at the Wright Institute."
Dr. Thongpibul completed her internship and post-doctoral fellowship at Louisiana State University Health Sciences Center in New Orleans.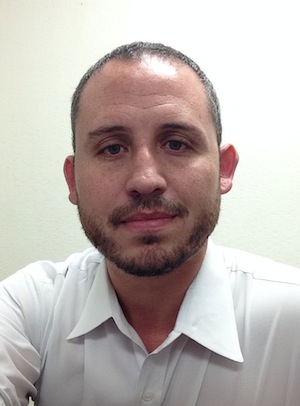 Dr. Adam Rodriguez, '11, is a licensed clinical psychologist in private practice in San Francisco, and Assistant Professor and Director of Clinical Training for the Master's of Science in Clinical Psychology Program at Notre Dame de Namur University in Belmont, CA. He provides individual and couples therapy, as well as consultation. His areas of specialty include working with LGBTQ people of color, particularly with Latino populations, and he also works with clients on perinatal and infertility issues. Dr. Rodriguez is also interested in working with first-generation college students and developing mentoring programs.
He was the Chief Intern in the Department of Psychiatry at California Pacific Medical Center (San Francisco). He provided psychotherapy to individuals, couples, and groups, collaborated with psychiatry residents, coordinated intern caseloads, and served as the liaison to intern supervisors and administrators.
Dr. Rodriguez completed his post-doctoral fellowship at Pacific Forensic Psychology Associates (Oakland and San Francisco). He provided individual and group psychotherapy to forensic patients, including high-risk sex offenders and a substance abuse population - all of whom were on probation or parole in mandated treatment.
"The Wright Institute offers a comprehensive range of training opportunities you can tailor to your own professional interests. The excellent faculty helps to nurture students and open doors to a wealth of opportunities. I chose the Wright Institute based on the quality of the clinical training and its outstanding reputation, in addition to its relationships with agencies that made me much more competitive in my applications.
"Agencies are well aware that the Wright Institute has a high quality, well established, APA-accredited program promoting depth psychology work that creates more well-rounded clinicians. The Wright Institute gave me access to a professional path I could create that would fulfill my goals toward an excellent career."

Dr. Emily Wilner, '11, is a licensed clinical psychologist with a private practice in Boston, MA. She is also completing a two-year postdoctoral fellowship in Neuropsychology at Cambridge Health Alliance/Harvard Medical School. Dr. Wilner is bilingual in Spanish and English, and is currently specializing in the neuropsychological assessment of multicultural adult and elder populations, as well as neuropsychological screenings in primary care settings.
Dr. Wilner completed her internship at the Center for Multicultural Training in Psychology at Boston University School of Medicine where she provided individual psychotherapy and psychological assessments to traditionally underserved adults. She also completed a postdoctoral fellowship in the Department of Psychiatry at Kaiser Permanente (San Francisco).
"My training at the Wright Institute not only provided me with a solid foundation in clinical theory and research, but went above and beyond in facilitating an environment in which I could develop my therapeutic skills and identity as a clinician. The Wright Institute really fostered our development in ways that can't be taught in the traditional sense. Case Conferences, multicultural coursework, and ongoing mentorship were particularly meaningful in my growth as a clinician."
Dr. Ben Levin, '10, is a licensed staff psychologist and department co-chair at Napa State Hospital. He utilizes an array of clinical capacities, including individual and group therapy, and psychological, neuropsychological, and forensic assessment. An avid surfer, Dr. Levin's research with surfers has been published in the peer-reviewed Journal of Clinical Sports Psychology, and Surfer magazine. He completed an APA-accredited internship at Broughton State Hospital, NC, as well as practicum experience at the VA Martinez Center for Rehabilitation and Extended Care (CREC), the Wright Institute Clinic, and the SPARK program at Meadow Homes Elementary in Concord, CA. His post-doctoral experiences include the UCSF/SFVA Schizophrenia Research Project, and a fellowship with the Santa Clara Valley Medical Center. Dr. Levin states,
"The Wright Institute prepared me well for a wide variety of clinical experiences by providing diverse training in therapy and assessment. The coursework and field placements strike an excellent balance between clinical theory and direct application."
Dr. Michelle Montagno, '10, is developing a Psy.D. program with a behavioral health focus to address the needs of underserved populations. She is also working on the APA accreditation process for a university counseling center internship. Dr. Montagno teaches courses at a counseling psychology program and a public health master's program. She has a part-time private practice in San Francisco. Dr. Montagno states,
"The Wright Institute has a strong reputation among clinical training programs, which gave me an edge when applying to different internship sites. The program provided exceptional clinical training opportunities and support to guide my professional development."
Dr. Montagno completed an APA-accredited internship at the University of California, Santa Cruz Counseling and Psychological Services, and her post-doctoral fellowship at the University of San Francisco Counseling and Psychological Services.
Dr. Wes Bettger, '09, completed an APA-accredited pre-doctoral internship and post-doctoral fellowship at the Vacaville Psychiatric Program, now the Department of State Hospitals - Vacaville Psychiatric Program (DSH-VPP). DSH-VPP employs him as a licensed psychologist on an acute psychiatric unit where he performs psychological assessment, crisis intervention, suicide risk assessment, and behavioral management in a treatment team environment. He also supervises practicum students, pre-doctoral interns, and post-doctoral fellows, and is an investigator in a research study on the assessment of psychological characteristics of serial murderers. Dr. Bettger also works as an assistant adjunct professor, and maintains a private practice in psychological assessment. Dr. Bettger states,
"The Wright Institute prepared me to work in all these roles by employing knowledgeable, supportive faculty with a variety of expertise, providing a large spectrum of quality practicum experiences, and encouraging discussion of theory and diversity in all courses."
Dr. Richard J. Chiovarelli, '09, is a licensed psychologist with a part-time independent practice serving individuals, couples, and families. He is also employed part-time in a university counseling center, providing therapy to undergraduate and graduate students. Dr. Chiovarelli teaches an array of graduate psychology courses at several Bay Area colleges.
"I chose the Wright Institute because it has a strong reputation for training excellent clinicians, and prepares students to pursue a variety of psychology careers. The education I received at the Wright Institute allowed me to create the multifaceted professional life that I desired."