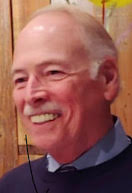 Mark Kamena, PhD
Adjunct Faculty
mkamena@wi.edu
ABPP in Police and Public Safety Psychology, 2013
PhD in Clinical Psychology, CSPP, 1997
Masters of Business Administration, St. Mary's College, 1978
Masters in Criminology, University of California, 1971
Bachelors in Criminology, University of California, 1969
Co-Founder, Director of Research, and Lead Clinician - First Responder Support Network (1999)
Co-author of Counseling Cops: What Clinicians Need to Know (2013, Guilford Press)
President of the California Psychological Association, 2013
Dr. Kamena has mostly retired from his private practice where he focused on older adults, conducting geropsychological evaluations and psychotherapy, and psychotherapy and program development for first responders. He now volunteers with the treatment program he co-founded and is their director of research. They treat first responders in a six-day residential program and have a separate program for their spouses and significant others. Dr. Kamena co-developed the first responder certificate program and the program now conducts all classes online.
One of Dr. Kamena's passions is the development of assessments to measure patient progress, or note areas of further concern, and constantly revising them as his knowledge base grows. He works with students both at the Wright and at Palo Alto University who use data collected at the treatment programs.
As past president of the California Psychological Association, Dr. Kamena has remained active in advocacy and the division of Clinical and Professional Psychology as chair of the First Responder Psychology section. He also serves as Treasurer for the California Psychological Foundation and is a past Federal Advocacy Coordinator for APA.