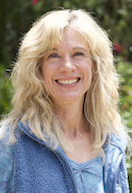 Julia Kasl-Godley, PhD
Clinical Services Faculty
Adjunct Faculty
jkaslgodley@wi.edu
BA Psychology, University of Vermont, 1991
MA, Psychology, University of Southern California, 1996
PhD, Psychology, University of Southern California, 2000
Dr. Kasl-Godley completed both her psychology internship and postdoctoral fellowship, with an emphasis in geropsychology, at the VA Palo Alto Health Care System, after which she was fortunate to be hired on as a staff psychologist. For 16 years, Dr. Kasl-Godley served veterans living with life-limiting and terminal illness and their family members on the Hospice and Palliative Care and subacute medicine units. Currently, she is a clinical supervisor at the Berkeley Cognitive Behavioral Therapy Clinic and adjunct faculty at the Wright Institute. Prior to her current position, Dr. Kasl-Godley worked for two years as a staff psychologist for CHE Psychological Services, providing psychotherapy to nursing home residents.
During her tenure at the Palo Alto VA, Dr. Kasl-Godley was clinical faculty for the Stanford/VA Palliative Care Interprofessional Fellowship program. She served on the VA Psychology Training Program's Intern and Postdoctoral Fellowship Selection Committee, Evaluation Committee and Training Committee, which collectively are charged with selecting and continually evaluating and improving the educational experience of doctoral-level trainees. She also was the primary preceptor and supervisor for 15 clinical psychology postdoctoral fellows in the Palliative Care emphasis area as well as the primary supervisor for 46 psychology doctoral interns and 25 psychology practicum students. Her primary passion is teaching, training and supervising and in 2018, she received the Distinguished Clinical Mentorship Award, from the American Psychological Association's Society of Clinical Geropsychology (SCG; Division 12, Section II). Dr. Kasl-Godley also is the recipient of a number of other recognitions, including a Certificate of Appreciation for Outstanding Service from the Department of Veteran Affairs National Hospice and Palliative Care Program Office; Faculty Award from the City of Hope's Advocating for Clinical Excellence-Transdisciplinary Palliative Care Education program; APA Division 12 (Clinical) Theodore Blau Early Career Award for Outstanding Contribution to Professional Psychology; National Institutes of Mental Health National Research Service Award, and a scholar at the National Institute on Aging, Summer Institute on Aging.
Dr. Kasl-Godley has served as Chair of the APA Division 12-II Mentoring Committee and member of several working groups including the VA National Hospice and Palliative Care Employee Education System Planning Committee and the American Psychological Association's Working Group on End of Life Issues and Care. She was a faculty trainer for the Education in Palliative and End-of-Life Care for Veterans project and faculty on the City of Hope's Advocating for Clinical Excellence—Transdisciplinary Palliative Care Education (ACE) Project.
Her professional and scholarly interests include aging and mental illness; grief and bereavement; caregiving; interprofessional health care teams and roles and training of psychologists, particularly within geropsychology and palliative care.